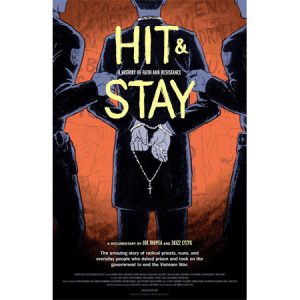 Docs in Progress is hosting the film screening of:
Hit & Stay examines the actions taken by the Baltimore Four and Catonsville Nine. They inspired further actions in protest of the Vietnam War, which shaped the anti-war movement and helped bring an end to the draft.
Directors Cyzyk and Tropea will participate in a Q&A after screenings.
Free and open to the public with register at: https://docsinprogress.eventgrid.com/Events/37470/screening-of-hit-stay/Dates/57228
Hit & Stay (97mins) http://www.imdb.com/title/tt2252038/